Real Estate In Davao City
Davao city is currently on the limelight of local and international investors. Among these investors making their mark, one of the big players in the real estate market in the City is Sta. Lucia Land Inc. (SLI). Consequently, it has 9 developments in the city, consisting of both domestic and leisure properties. Contact us here to learn more.
Developments In Davao City
Since its foundation in 1972 by the Robles-Santos household, it focused on domestic structures for the middle class sector. Aside from houses, Sta. Lucia Land Inc. also boasts as one of the leading developers of golf courses in the country. It has over 10,000 hectares of land with over 200 horizontal and vertical projects throughout the country. It has also developed the 10.5-hectare Sta. Lucia East Grand Mall in Cainta, Rizal along with the biggest golf courses in the Philippines.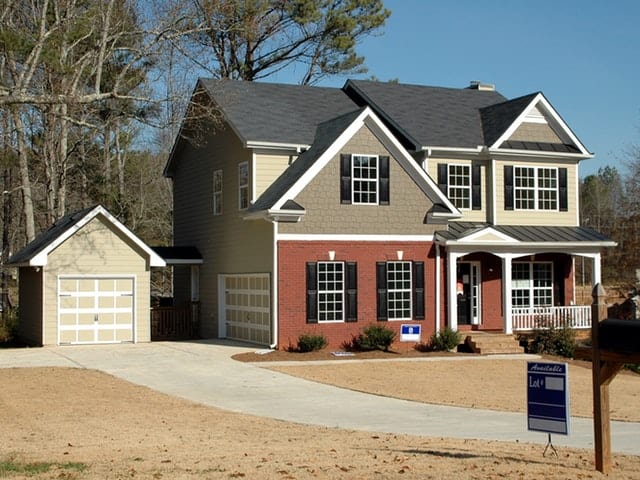 Rancho Palos Verdes
Rancho Palos Verdes developed by Sta. Lucia land Inc. is a 164-hectare estate located in Mandug, Indangan,. It has Spanish-themed household residences. A 77-hectare, 18-hole golf course that makes use of Tifton and Tifdwarf lawn from Atlanta, Georgia. Its golf club has a place for fine dining, storage locker rooms, multipurpose feature hall as well as a massage area.
Futhermore, members also enjoy the lifetime use of the club's gym, its Jacuzzi, sauna and beach-type pool. In addition to these, it has other sport facilities such as a grass tennis court, interior tennis and basketball courts, an area for bowling, table tennis and billiards.
South Pacific Golf and Leisure Estates
Another one is the South Pacific Golf and Leisure Estates located in Catalunan, Pequeño. It takes pride in its Arnold Palmer Golf Course. An 18-hole, full length open golf course. It has a swimming pool, basketball court, broad concrete network, underground tornado water drainage system, and streamlined water system. In addition to these, residents can also wake up to the sight of the sea. They are entitled to a subscription to the Bali Hai Beach Club on Talikud Island.
Ponte Verde Residential Estates
Furthermore, Ponte Verde is a 28-hectare high-end neighborhood located along the Philippine-Japan Friendship Highway. Being near the Davao International Airport, this well developed neighborhood is accessible to all types of public transport as well as a few commercial and entertainment facilities.
Davao Riverfront Corporate City
Davao Riverfront Corporate City is a 70-hectare community designed to be a self-sufficient city within a city. A secure 55-hectare company park that is seen as the city's future commercial district. It also has a 10-hectare household community, and a 5-hectare tourist facility.
Sta. Lucia Land Inc. Other Developments
Other projects of Sta. Lucia Land Inc. in Davao City include Alta Monte Residential Estates in Barangay Tigatto, Buhangin. The Ciudad Verde in Tugonon; Valle Verde Residential Estates in Panacan; and the 17-hectare South Grove in Matina. All these have features that provide high security, utmost convenience to its homeowners and are ready to be use.
Moreover, with the first fifty percent of its earning target fulfilled, there is no stopping Sta. Lucia Land Inc. "SLI is really active in developments. We have actually begun venturing into condotels and condominiums," said Robles. There is also an ongoing 7.7-hectare residential or commercial property in Dagupan City. The company has also started a new multibillion-peso condotel on top of Punta Engaño in Lapu-Lapu City, Cebu. He added that SLI is also checking into General Santos City and Palawan.
"Our marketing arm, Orchard Building Marketing Corp., is really active too. Having international offices in the United Kingdom, Dubai, Singapore as well as in the US, in addition to the local workplaces nationwide". It is apparent that Sta. Lucia Land Inc. has a great deal in store for the market in the coming years. Robles also states the business is focusing more on class advancement, a sector in the real estate industry it has a firm hold on.
Believing In Davao City's Capacity
Davao City is the the biggest city on the planet with regards to land area. The third most populated city in the Philippines. The City Mayors Foundation named it as the 87th fastest growing city in the globe. A projected average yearly growth of 2.53 percent over a 15-year duration, it is among the world's finest cities with a fast economic growth. Additionally, Davao is an investor-friendly city. It also offers the most affordable regional tax obligation prices for new investments.
In conclusion, "Davao City is the growth center in the south," – SLI president and CEO Exequiel Robles. "It is an excellent financial investment. The city is peaceful, and thus welcoming for investors." With 9 developments under Sta. Lucia Land Inc. in the city, the firm proves to be the leader in community growth. Robles said that the competition in the city among developers from Davao and greater Manila is rigid. However, Sta. Lucia Land Inc. is the greatest, particularly in terms of land area. Click here to learn how to find a great real estate agent.